Login
Log in if you have an account
Register
By creating an account with our store, you will be able to move through the checkout process faster, store multiple addresses, view and track your orders in your account, and more.
Create an account
About us
How it all started
 A few years ago we got the luminous idea to start an online shop with brands that weren't available all over town yet. We searched for some nice brands, came up with a name for the shop (which probably was the hardest part) and build our online shop.
A few months later our webshop went live and we could start selling (we already had our first sell when our site was live for a little while so we could check if everything worked the way we wanted, we were shocked). Upstairs in Geertjes house we kept our stock in a closet (yes, just one closet!) and downstairs in the pantry was the packing table. After a few pop-up shops and attending a few markets we came to the conclusion that people do still like visiting a 'real' store so we thought a brick and mortar store could be a great idea.
So by the time Anoek found a nice place in the centre of Den Bosch, a city near our tiny village in the south of the Netherlands, we decided to go for it. The place was already nice but after removing the plastic paneling, two layers of laminate flooring and a adding bit of paint it became really beautiful.
Now
We couldn't have made any better choice, We got the nicest customers, we got all the best brands, the work is varied and there is never a dull moment.
Who are we?
We are Anoek and Geertje, we our cousins, almost neighbours, friends and since a few years also colleagues. Anoek is the organisational talent, she answers the mails, makes sure the bills are being paid and makes lots of nices overviews in Excel. Geertje is clearly less structured but has some other qualities. She is always in search of new, original items for the store and she takes care of the social media accounts.
Text continues below picture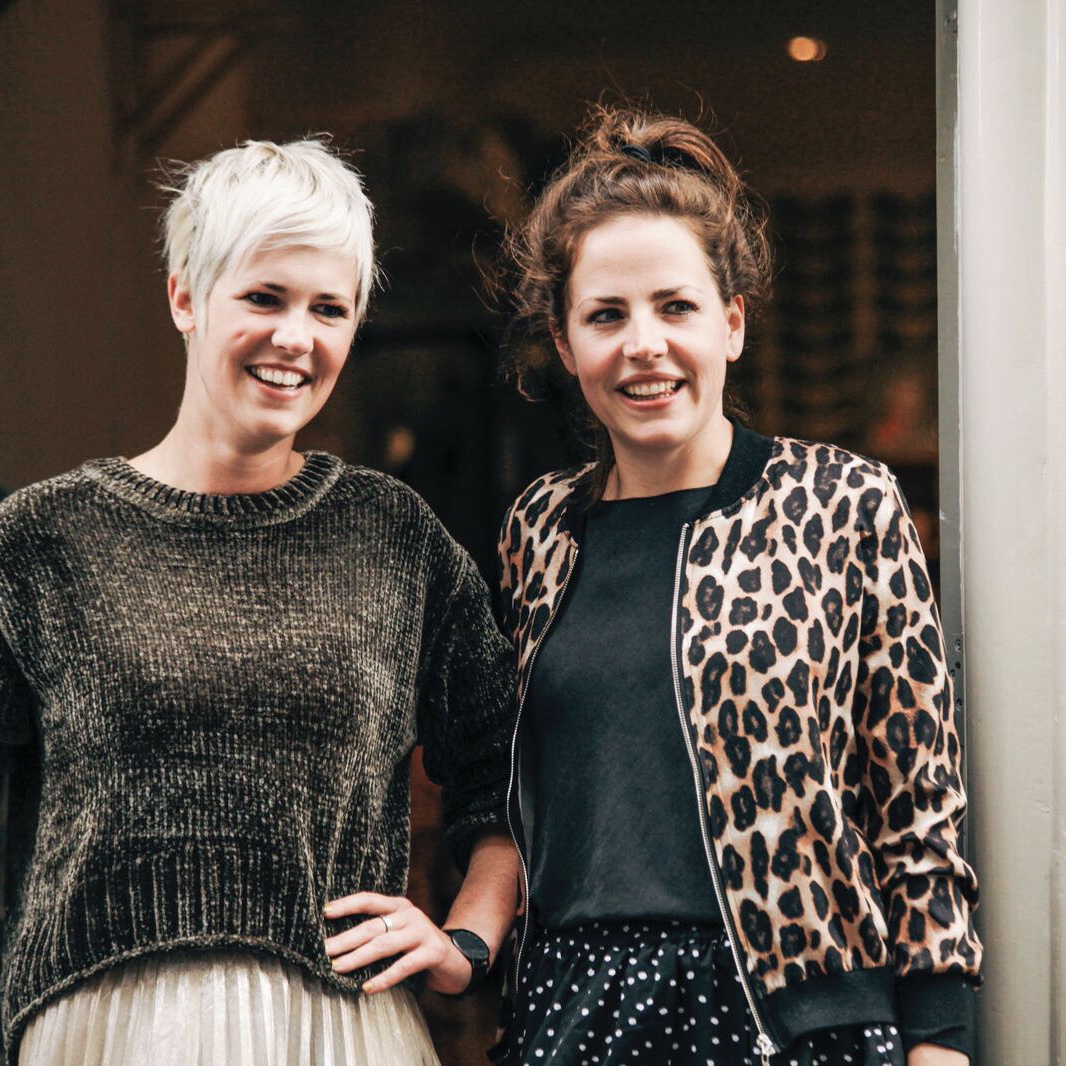 Petozzi
And what does Petozzi mean? We often hear people think it's an Italian word and should be pronounced as Pé-tot-zie. 
The truth is a little less fancy. Petozzi is a Dutch dialect word used in the area we live in (Noord-Brabant) and means mashed potato stew with vegetables. But it also means something like 'a little mess'. We thought this reflects both our roots and our variety of brands and items. It should be pronounced as Pù-toz-zie.
Petozzi stands for original, one of a kind, sustainable and personal, we hope our webshop reflects our values and we would love to hear from you what you think of our online shop.
We hope you enjoyed reading this little story about us and we hope to meet you one time in our store.
With love,
Anoek and Geertje